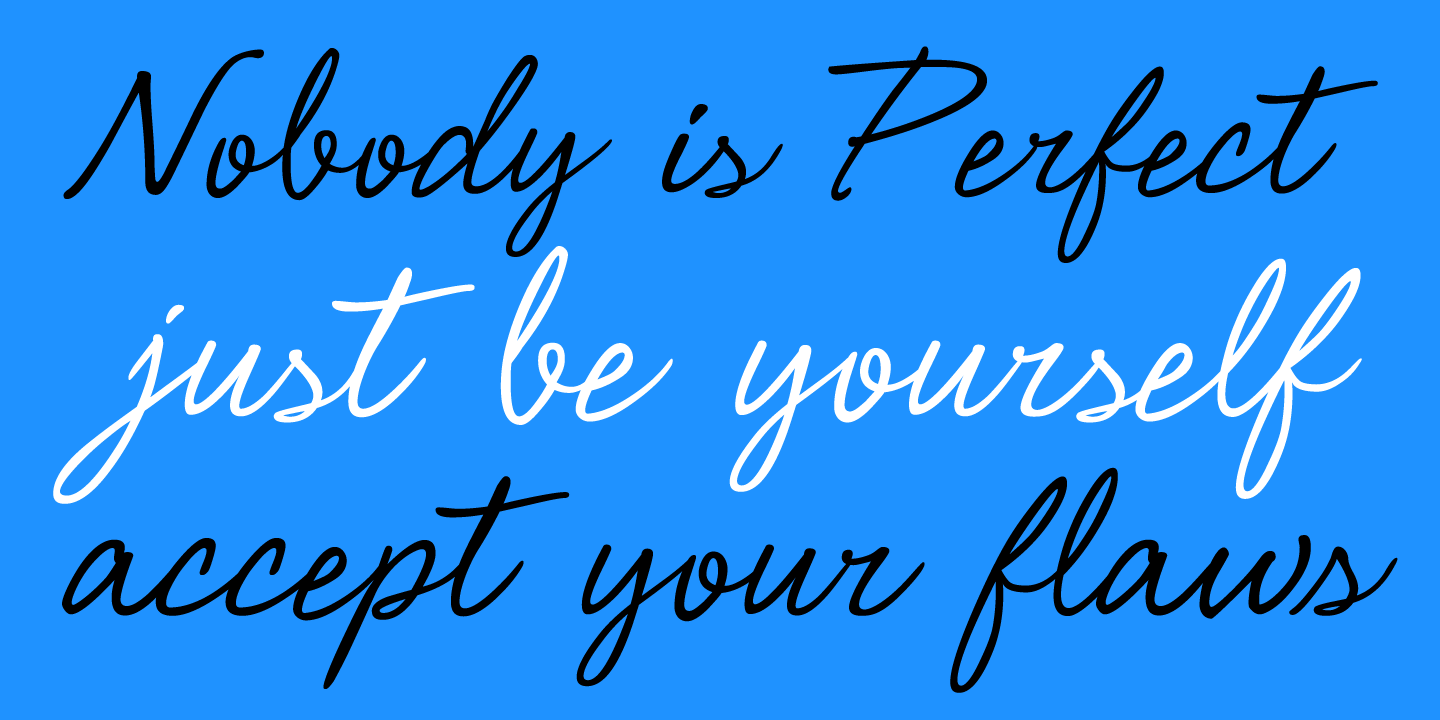 Shimmer
Shimmer looks just like real cursive handwriting, because that's exactly what it is!

The letters were meticulously hand traced from actual samples of handlettering and great care was taken to keep the strokes natural and fluid. Being yourself is beautiful and I think the same applies to handwriting fonts!

Shimmer comes with many alternates. Check the alternates key for info or use the opentype version.
Character Set:
Release Date: March 12, 2004
In Category: Script
Price: $28
Contains: 2 Fonts: Regular & Bold
Download free demo or purchase @fontspring.com
Licenses Available:
Test Drive or Purchase@fontbros.com
Licenses Available: